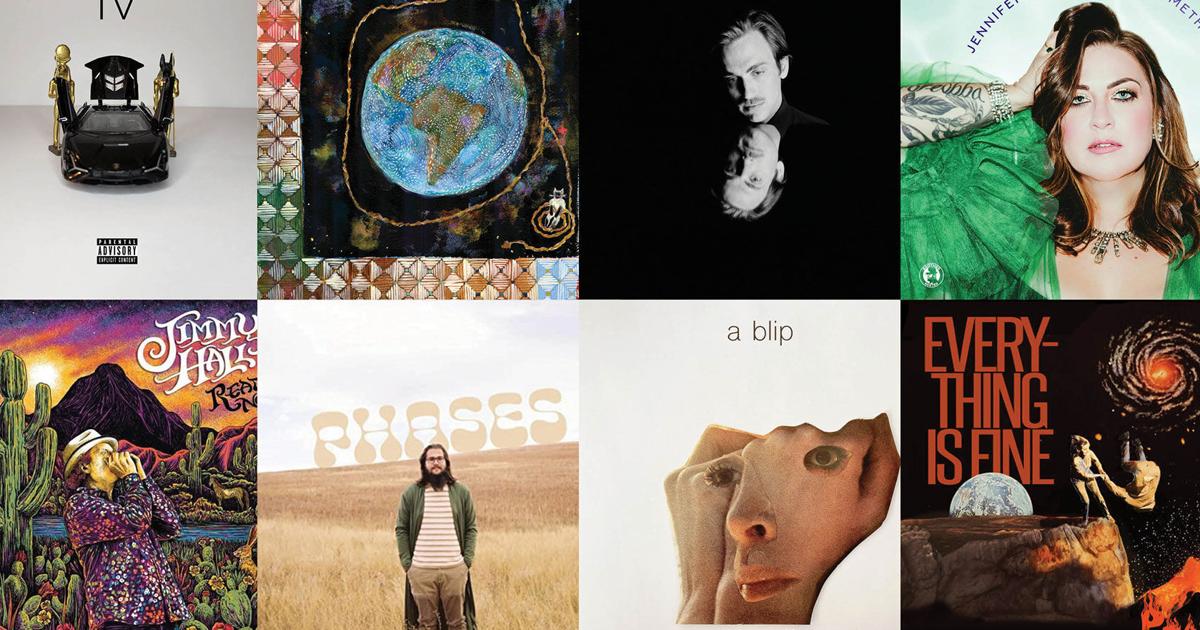 Another Look: The Latest Releases You Don't Want To Miss | Features
As harvest season rolls around, there are still a ton of live entertainment to enjoy. But musicians across the city continue to deliver excellent records. The StageThe music writers of have eight new recommendations for you: add them to your streaming queue or pick them up at your favorite local record store. Or put them on your wishlist for Bandcamp Friday, the promotion in which the platform waives its sales discount for a 24-hour period. Bandcamp Friday returns on October 7, and many of our picks are also available to purchase directly from the artists.
---
Virghost and KingPin Da' Composer, Summer in September IV (Capitol Minds)
In the nine years since the start of their summer in september series, top notch rapper Virghost and outstanding producer KingPin Da' Composer have honed their approaches and honed their skills profusely. In the latest installment, Virghost brings nimble bars that, among other things, aim to stay above the online beef fray, while KingPin taps into a vibrant palette of sounds with touches of neo soul and boom-bap. old. It's an engaging listen throughout, but the back half of the release – "Fake Proud", "1995", "Abstract Colors" and "New Day" – is a cavalcade of bangers. With assists from Neauxlah Goddess and BeHoward on the offbeat groove of "1995" and Simone Curry and the FOC Choir on the gospel-tinged "New Day," it's also one of the duo's most diverse works on the sound plane. STEPHEN TRAGESER
Lou Turner, Microcosm (Old girl)
Nashville songwriting juggernaut, center left, Styrofoam Winos strikes again with the latest from Lou Turner of the main trio. The Texas-born melody and word maker follows up on her acclaimed 2020 solo release Songs for John Venn with a set that, true to its title, is a more heavenly affair as it investigates the little things that make up a life. A warm collection of dreamlike 70s capsule-style psych-folk numbers, Microcosm It's easy to get lost. That said, Turner reserves the right to surprise the listener in unexpected ways – with the lyrics to "Dancing to Hold Music", for example, which painstakingly inventory the ups and downs of a dissolved relationship, and the remarkable "What Might We Find There", a skillful and devastating look at connecting with others. CHARLIE ZAILLIAN
Andrew Combs, Sundays (Tone tree)
The pop music you hear on Andrew Combs Sundays is derived from the soft rock that singer-songwriters have favored since the 1970s. Combs has evolved his style significantly since 2015 All these dreams, which found the Texas native impersonating Mickey Newbury and Guy Clark, but with production that was a bit more elaborate — and tinged with indie rock. Combs challenges the idea of ​​evil in "Mark of the Man" and reflects on his younger self in "Adeline." Recorded in mono, Sundays sounds a bit muffled, but Combs' musical ideas combine Guy Clark and John Lennon – you get the idea that Combs might go all out pop but won't leave his influences behind. EDD INJURED
To find Sundays on your favorite streaming service, at your favorite record store, or through the Combs website.
Collin Felter, Steps (self-released)
The compositional side of jazz is sometimes overlooked or underestimated in importance, with so much emphasis on individual virtuosity and ensemble interaction. But it's the overall quality of the tracks and how they connect to tell a story that are the most important things about multi-instrumentalist and composer Collin Felter's second album. Steps. The 10 original compositions combine to provide a musical portrait of Felter, revealing his ability to create both engaging short pieces and longer, more ambitious pieces like the finale "New World", the longest piece of the set. more than six minutes. Other works reflect an energetic and fun side ("Hot Chicken", "Post-Dinner") as well as a darker and more reflective approach ("Limitations", "Rising Action"). The emphasis of the set is much more on cohesive presentation, with Felter also contributing his own standout moments on trombone and guitar. This is jazz for fans who enjoy imaginative sequences and a solid mix of expressively melodic yet rhythmically challenging numbers. RON WYNN
To find Steps on your favorite streaming service, at your favorite record store or via the Felter website.
Jennifer Hartwick, something in the water (Brother Sir/Mack Avenue)
It's a hot record. It's also very cool – and on this, singer-trumpeter Jennifer Hartswick easily moves between the two extremes. Produced by guitarist Nicholas Cassarino, who co-wrote six of the nine songs with Hartswick and lyricist Erin Boyd, something in the water is a near-perfect blend of contemporary jazz and '70s R&B pop. Best known for her work as a member of the Trey Anastasio Band, Hartswick shows here that she's a tremendous big-name artist. A dynamic and moving singer with a wide range, she is also a top-notch trumpet player, as demonstrated by her searing solos on the record. Hartswick isn't plowing new ground here, but that doesn't matter because she does it so well. DARYL SANDERS
total wife, A blow (Warehouse)
Pay no attention to its title: A blow there is no brief and modest interruption. About 51% melody and 49% noise, Nashville's Total Wife's latest album is an explosive and cacophonous statement of intent. The latest Boston expats to grace the local underground in recent years (see also: Twen and Sad Baxter), the band draw inspiration from Duster, Stereolab, Swirlies and other 90s cult bands — and on 10 tracks in 46 minutes, Total Wife turns these influences into a disorienting yet captivating sonic tapestry that demands repeat listening and stokes excitement for what's to come. CHARLIE ZAILLIAN
Sin, Everything is fine (self-released)
Formed by longtime stalwarts of the local scene, Peachy came out roaring in 2018 with Jet, a punk rager from an EP. The trio expanded their sound as vocalists and songwriters Leah Miller (who also plays bass) and Rachel Warrick (on guitar) grew increasingly confident in their individual songwriting vocals. Along with drummer Benji Coale, they figured out how to let their influences shine through in the context of the band – hearing Siouxsie and the Banshees and other post-punk in the DNA of tracks Miller takes the lead on, like "Rosy Tinted ", while the songs that Warrick sings, like "Happy for Once", take more inspiration from 90s indie rockers like Superchunk and The Breeders. The real treat is that it all sounds like the irrepressible and kinetic Peachy, a band that's not here to piss anyone off.STEPHEN TRAGESER
Jimmy Hall, ready now (Keep the blues alive)
On the Hendrix-y "Will You Still Be Here", Jimmy Hall sings, "I've been tight, and I want to come loose." And he wasn't kidding. ready now is the Wet Willie frontman's first album in over a decade, and it's a monster. It's the kind of sophisticated rock record you get when world-class musicians work together. Southern rock royalty, Hall has long been one of rock's most soulful vocalists and harmonica players, and here he reminds us that he still is. He is backed on the LP by a terrific band of musicians led by producer-guitarist Joe Bonamassa and including guitarists Josh Smith and Warren Haynes, keyboardist Reese Wynans, bassist Michael Rhodes and drummer Greg Morrow. An inspired and moving collection of mostly original material co-written by Hall, this is an album that demands repeated listening. DARYL SANDERS
To find ready now on your favorite streaming service, at your favorite record store, or through Hall's website.