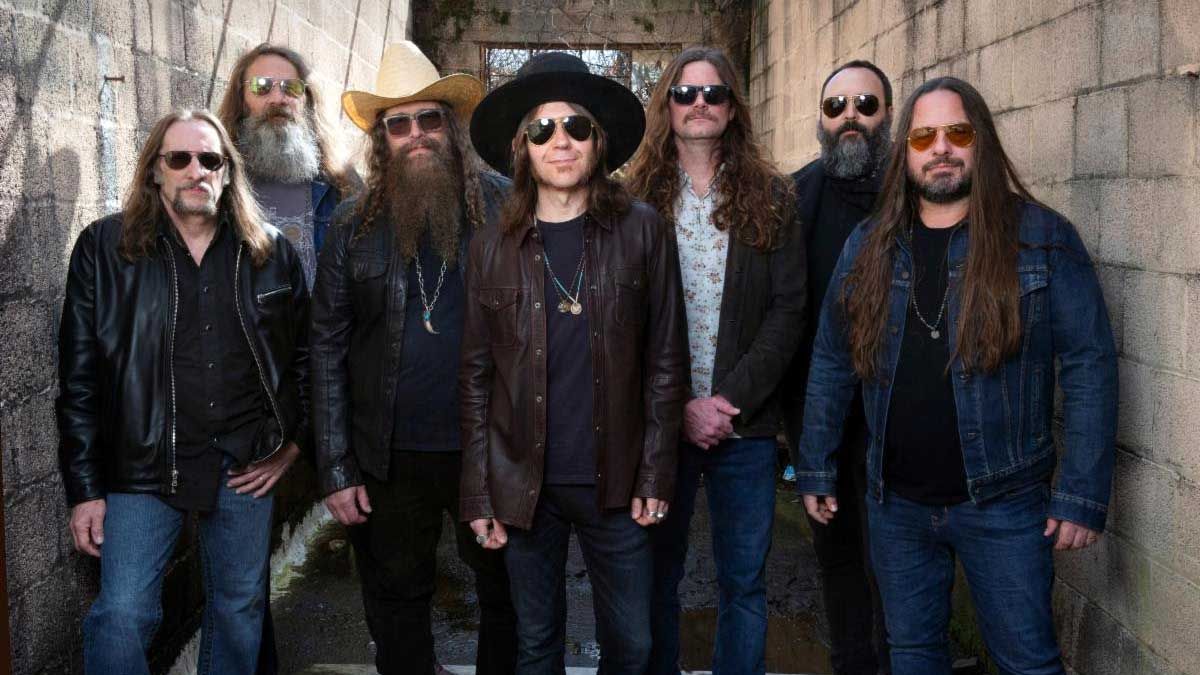 Blackberry Smoke to release Rolling Stones cover album for Record Store Day
Georgia's Blackberry Smoke is releasing a Rolling Stones cover album on Record Store Day Black Friday, November 26.
The album, Stoned, will be pressed on red vinyl and is limited to 2,500 copies worldwide. The tracks were recorded last November at Welcome To Studios 1979 in Nashville, TN.
"This album was recorded, mixed, mastered and cut directly from a vinyl master in one live take per side," explains the band. "So there weren't any overdubs, edits, punch-ins or remixes. We also brought in some brass and The Black Bettys to help us out."
Direct mastering on vinyl puts pressure on the musicians involved, because once recording has started it can't stop until the end of the side, so each side is a single full take.
Earlier this year, Musical radar asked Blackberry Smoke frontman Charlie Starr why it's so hard to reproduce the sound of the Rolling Stones.
"I don't know," Starr replied. Maybe, well, there could have been a bloated lead guitar all over the place, and there isn't. And there are songs where sometimes you think, 'Where's Mick Taylor? will hear it at the very end of the song. "Oh, there it is!"
"It tastes so good, and who knows if it's them that tastes great or if it's about so many drugs and the environment and the situation they found themselves in. But that's what I like. There is just enough to keep us coming back for more. "
Blackberry Smoke: Stoned Tracklist
In front of
Down the line
To balance
Can't you hear me hit
Side B
Tumble dice
Just my imagination (Run away with me)
I got the blues
Street fighter