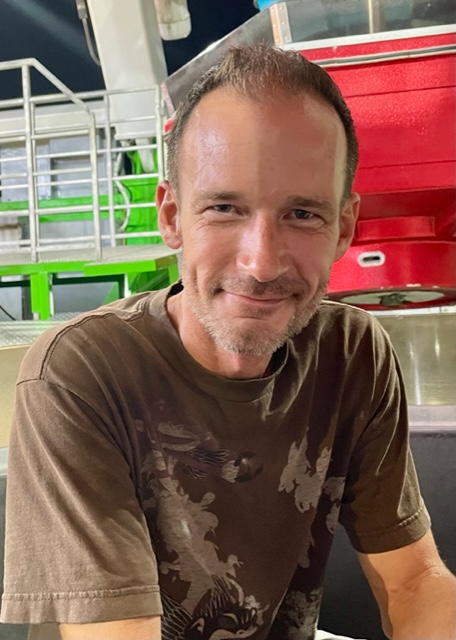 Brian Douglas Boggs, 46 | Port City Daily
CAROLINA BEACH – Brian Douglas Boggs of Carolina Beach, North Carolina, died on November 6, 2022, at the age of 46.
Brian had a left-handed creative sense and enjoyed drawing and writing from an early age. He had a love of music, probably inspired by his late mother's love and skill at the piano. His friends and family would describe him as humble, kind, humorous and generous. He would give the shirt off his back to help another in need. He lived his life detached from the need for material things but instead sought to be present in the simple gifts of life often taken for granted.
He could carry the world on his shoulders and still find grace in his daily needs. He had a wonderful sense of humor and could make others laugh. He had the ability to see the silver lining in difficult situations. He enjoyed uplifting others and making people feel appreciated.
He spent his final years in Carolina Beach surrounded by a large group of friends with whom he enjoyed playing music, boating, and fishing. His primary modes of transportation were on foot and by bicycle, allowing him to slow down and savor the coast he called home. Often you could find him hanging on his porch playing the guitar. Her time in Carolina Beach was dedicated to creating happy memories with her son, Jake. They enjoyed the summer days of walks on the boardwalk, fun adventures, swimming in all the hotel pools and eating slices at Fentoni's Pizza, a favorite for both of them.
Jake was the love of her life.
He loved his family and friends and was very grateful for their love and companionship.
Raised in the small town of Graham NC, he attended Graham High School. One of his first jobs (and probably his favorite) was at Keith's music store. A small progressive music store in Burlington, NC, where he spent years introducing others to various artists they may not have known before.
Bob Dylan was a special artist whom he seemed to introduce to several others. He and his sister Keeley have attended several Bob Dylan concerts together over the years as well as many other shows and festivals such as Smilefest at its original location of Hodgin Valley Farm, Greensboro, North Carolina. A Not Fade Away Entertainment production, which was a bit of an invitation-only at first.
Brian is survived by his father, Doug Boggs, his sister Keeley Des Autels, his son, Jake Boggs, and his niece, Ruby Des Autels. He was predeceased by his loving and devoted mother, Carolyn Boggs.
He spent his last days on earth with his family and surrounded by love.
A celebration of life will take place at a later date and everyone will be notified when these details are finalized.
In Brian's honor, please donate to the GoFundMe or the NC Sea Grant program which funds current awareness. North Carolina Sea Grant facilitates funding of millions of dollars in research, outreach and education programs each year. Their initiatives and projects touch on a wide range of topics, including fisheries, seafood science and technology, water quality, aquaculture, community development, law and policy, and coastal hazards.