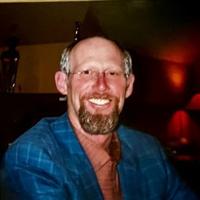 Donald McIntosh Maus | Local obituaries
Donald Maus left the group.
Faced with an untenable future, Donald chose his own path. He left us all saddened by his passing but forever enriched by the music he created, shared and taught. A friend to everyone he met, his reach was far reaching and he leaves the world a better place for taking this bass guitar from gig to gig across the state, country, and world.
Donald was born on July 11, 1952, in San Mateo, California, to June McIntosh and William Donald Maus Jr. He attended Menlo School, Cate School, UC Berkeley, and the College of Marin, studying music. Don launched his professional music career in 1971 as an original member of the Blue Bear Waltzes School of Music, an 18-piece rock and roll band and school in San Francisco, California. Living in Marin County in the 70s and 80s, he was deeply involved in the thriving Bay Area music scene, playing in bands with Chris Hayes and eventually introducing him to future bandleader Huey Lewis. Donald taught jazz at a summer workshop at Stanford University, duet with Ray Scott, performed with Pee Wee Ellis and had lunch with Stan Getz, getting the truth out of the scene.
Donald was also a second generation member of the Bohemian Club in San Francisco and looked forward to his summer stays at the Bohemian Grove playing with many talented and wonderful musicians.
In 1980 he married Trisha Llorenz in San Anselmo, California and soon after they followed his brother and sister, moving to the Bitterroot Valley in western Montana. When Trisha's daughter Catana (Cate) was 11, he adopted her and became her forever father. Catana would come and say he was the BEST dad, patient, accepting and non-judgmental, giving him unconditional love and friendship
Donald spent his first 20 years in Montana feverishly fly-fishing, golfing and playing music. In 2002, Donald was introduced to Deborah Kunkel and her husband and musical partner, Jason Hicks. They quickly formed the group Joan Zen. The trio began performing at the new Bitterroot Brewing Co. The concerts quickly created an exceptionally hot music scene, bringing people from all over Montana to revel in great music at the favorite local hotspot. Before long, the band was playing and supporting hundreds of non-profit and for-profit events and celebrations. Always ready to step in and sit down, Don has played with many other notable bands including The Ed Norton Big Band, Montango, The Teller Refugees, Kirby and the Attachments, the Montana Jazz All-Stars and numerous duos, trios and jazz quartets. .
Playing thousands of shows in multiple states over the past two decades, Don has performed with musicians in nearly every genre including; jazz, funk, soul, country, bluegrass, pit orchestra at the Missoula Children's Theater and the Missoula Symphony Orchestra. Donald was also the go-to studio bassist, appearing on countless recordings and CD releases. In addition to all of his performances, he has taught bass and mentored many up-and-coming musicians. Donald had a perfect pitch, an innate gift that he used in his playing and teaching, a gift to all who played with him. He continually attended and supported the live music that was happening in the area. Don's influence on musicians and the fans who love them can never be fully measured. His generosity of time and talent with the elders and young people around him has been a trait throughout his life. The musician and friend's overall feeling is that their friendship with Donald or a connection he made was a positive, life-changing event.
Donald fully appreciated nature; a passion instilled from an early age by his mother. Donald was deeply committed to protecting the Bitterroot Valley which he had adopted as his home. He was an early supporter of the Teller Wildlife Refuge in Corvallis, Montana, established by Otto and Anne Teller, ardent San Francisco-area conservationists. He served as president and served on the board of directors for many years.
In 1991 Donald met Karen Moore at the Lonesome Dove in Stevensville and they began their long-distance courtship. They married in 1997 at the Teller Wildlife Refuge and moved to Karen's ranch outside of Hamilton.
Don is survived by his wife Karen Moore of Corrales, NM, Hamilton, MT; daughter Catana Miller, grandson Daniel and granddaughter Elle of Missoula, MT; his sister Nancie Schumacher of Stevensville, MT; his brother Gordon Maus (Quinty Smith) of Hamilton; niece Jennifer Kirby (Ben) of Missoula; niece Meghan Maus-McVey (Patrick) of Big Sky, MT; nephew Willie Maus (Chelsea) of Missoula and several cousins, great-nieces and nephews across the country.
A celebration of Donald's life well lived will be held on his birthday July 11, 2022 at the Slack Barn at the Teller Wildlife Refuge.
Any memorial donation can be made in his name to:
The Bitterroot School of Music; www.bitterrootschoolofmusic.org,
Teller Wildlife Refuge; www.tellerwildlife.org or
Montana Public Radio; www.mtpr.org