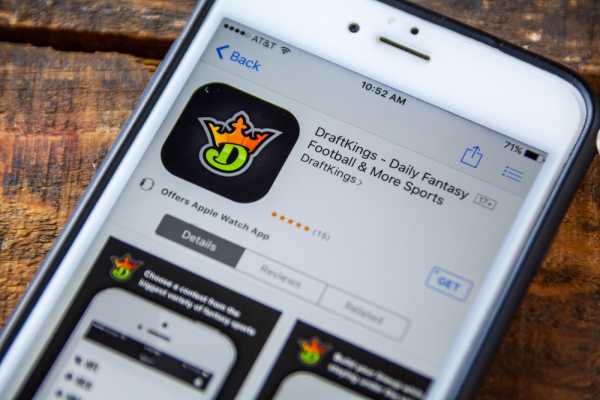 DraftKings pursues UK acquisition, catches NFT fever
The DraftKings online sports betting platform pursues an aggressive growth strategy. The company has made a $ 20 billion offer to acquire its UK counterpart Entain in a stock and cash transaction, according to a report on CNBC.
In addition to mergers and acquisitions, DraftKings also has blockchain in mind and is joining the non-fungible token (NFT) craze through a digital collectible series featuring Tiger Woods.
DraftKings shares were under pressure today, falling 7% to $ 52. Meanwhile, Entain's stock rose 15%, as is typically the case for the target company during an acquisition.
DraftKings shares are up 20% year-to-date, but are trading off their all-time high of $ 74. Earlier this month, analysts at Wells Fargo began hedging the stock with an overweight rating and a price target of $ 75.
Games
Entain's deal, if successful, would mark an international expansion for DraftKings, whose business has been booming throughout the pandemic. In the second quarter, the company reported nearly $ 300 million in revenue and raised its sales outlook for the full year to $ 1.29 billion.
In addition to sports betting, DraftKings and Entain both participate in the casino gaming segment. Entain is behind products like partypoker, PartyCasino, Gala Bingo and many more, while DraftKings also has an online casino.
In summary: DraftKings (the number 2 in sports betting in the United States) is attacking Entain, the 50% owner of BetMGM (the number 3 in sports betting in the United States) and a major European leader in online gambling. full fledged. Both are major players in the American iCasino, which is (much) more lucrative than sports betting.

– Ryan Butler (@ButlerBets) September 21, 2021
DraftKings is not Entain's first contender. The target company recently turned down an $ 11 billion takeover bid by MGM Resorts, blaming a valuation too low. The two companies have a partnership.
DraftKings and NFT
DraftKings takes advantage of the popular NFT phenomenon with a digital token set featuring legendary golfer Tiger Woods. NFTs are the result of a collaboration between the NFT Autograph platform and Woods, while digital collectibles are sold on the DraftKings Marketplace.
The first edition of the NFTs, which debuted on September 21, is already sold out, according to the website. A series of signed editions will be released on September 28 and prices range from $ 50 to $ 1,500. There will be thousands of NFT Tiger Woods but only 300 of them will be signed.
Autograph has managed to partner with other professional athletes for NFT collectibles including NFL great Tom Brady, MLB star Derek Jeter and NHL Wayne Gretzky. Fans picked up these collections within minutes.