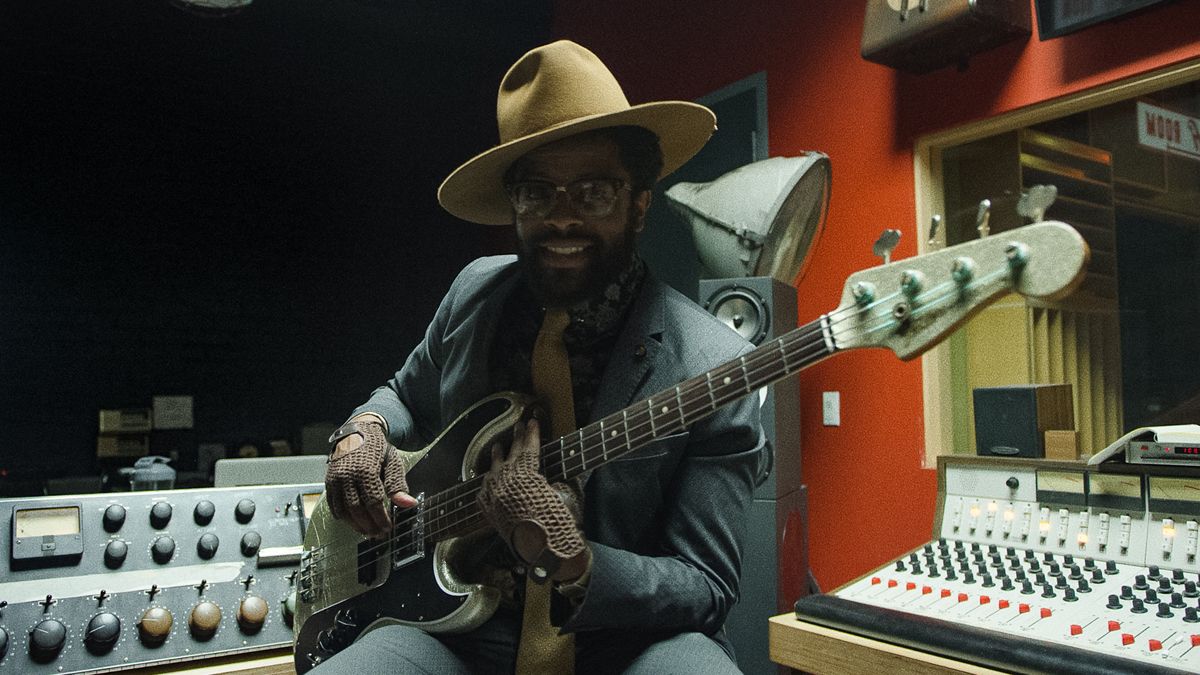 Fender unveils Adrian Younge's crazy half-fretless and fuzz Jazz Bass
Fender's Custom Shop has unveiled its latest wacky one-off creation, Adrian Younge's Custom Dream Factory Jazz Bass – a wild half-fretless bass guitar with an integrated fuzz circuit.
Described by the prolific producer, composer and multi-instrumentalist – who specializes in pysch, soul, funk and jazz – as the "best bass I've ever played", the guitar itself features a silver colourway. eye-catching glitter and a whole load of eye-catching appointments under the hood.
For the project, Younge teamed up with prime contractor Vincent Van Trigt and Fender VP of Research and Development Stan Cotey – the latter was recruited to help the duo recreate their favorite fuzz sound. Younge.
"Right now, we are watching my dream come true," Younge said. "My man Vincent basically created the best bass I've ever played. It incorporates everything I love about bass. When Vincent created this masterpiece, I finally realized that it was really time to make music.
In addition to showcasing a number of orthodox Jazz Bass specs, Younge's four-string sports a built-in fuzz effect, accessed via a push-pull volume knob and modeled after its ultra-rare Ace Tone Bass 9 unit.
"I traveled the earth looking for one," said Cotey, who was commissioned to create a guitar-friendly version of the effect. "I ended up studying his a bit. It's just the coolest, funniest project.
A secondary push-pull potentiometer lines up next to the fuzz trigger – a repeating percussion circuit that engages a square wave tremolo tone that can be boosted and slowed down for a range of original effects.
The only spec to challenge Younge's fuzz function on the bonkers scale is the ax handle, which features a unique half-fretless design.
"It's so natural," Younge said of the innovative design choice. "In fact, it's so natural to play fretless that when you play, you don't even realize you're not even hitting a fret.
"Design allows you to go really crazy. That alone takes this bass to a whole new level.
Safe to say, Younge was pretty happy with the end product and went on to say, "It basically summed up everything I wanted in a bass sound. It put me in the position where my dream came true of creating the perfect, perfect, perfect bass.
Image 1 of 2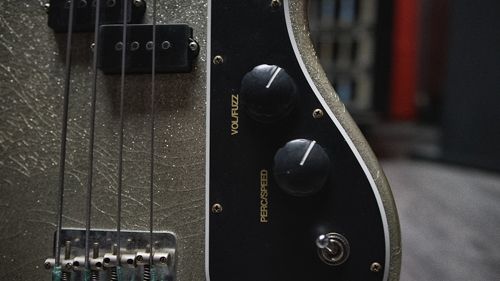 Image 2 of 2