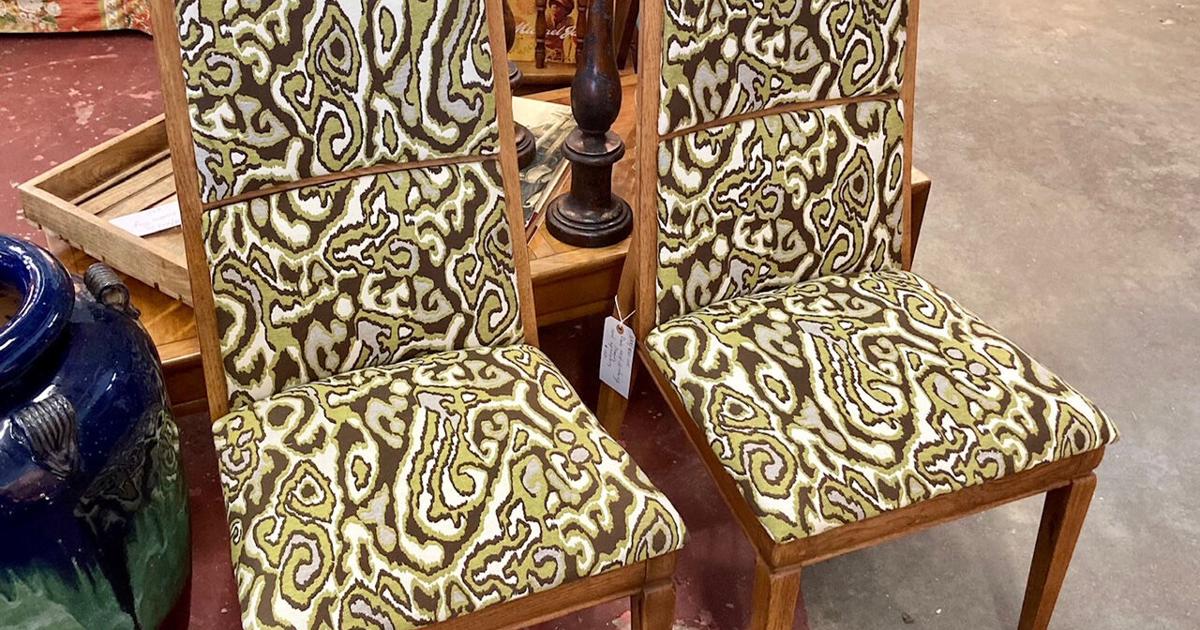 Half the fun of buying antiques is never buying anything – a lot | Living
My wife and I went shopping at the antique stores. We love it so much we recently slept in one for two nights. Not really, but the place was stuffed with old furniture and smelled like a guitar case from 1936.
I happen to like that smell.
We actually rented a lovely vintage home in the historic Old Salem neighborhood of Winston-Salem, NC. The cool thing about Old Salem is that it's quiet (in February at least), beautiful, and within walking distance of a cosmopolitan downtown.
Winston-Salem is about half the distance between Johnson City, Tennessee, where we now live, and Greenville, North Carolina, where we lived 15 years ago. Sharon rented the house for a weekend get-together with two close friends from Greenville.
Heavy snow canceled their weekend so Sharon and I used the rental to celebrate Washington's birthday – which was perfect as George Washington visited a tavern just around the corner from our quaint lodging in 1791.
Winston-Salem is a three hour drive, but we spent most of the day visiting antique shops along the way. You can learn a lot about your spouse buying antiques together.
What Sharon and I have learned is that our tastes are quite similar. If one of us likes a piece, the other will usually favor it too. But "we don't go into these places to buy an Elvis swinging leg clock" – that's what Sharon said as I looked up the price of said clock.
We have a short wishlist that includes bedside tables, a cool lampshade and an oversized slimmer mirror. Leaner giant mirrors rest against the wall rather than hanging. They are few and far between. I spotted one in a local store a few years ago and suggested a perfect wall for it in our house. Sharon balked at the idea.
A few weeks later, we were having pizza at a friend's house who had a thinner mirror in their dining room. Sharon decided we should go back and buy the mirror we had passed up. It was too late.
Sharon has excellent taste. On the way home, we almost went back to a store in Asheville for a set of chairs that we had reviewed on the trip. They were covered in some sort of green, gray, and white animal print that was unlike anything seen in nature.
We decided not to buy them because we don't need them, not because we don't like them.
Most of our mutual tastes are quite conservative. But Sharon spied something at a huge Winston-Salem antiques mall that would have defied the norm. It looked like a square wooden chest with short legs.
"Look," said my wife. "This would be a neat piece to use as a small table in a large bathroom."
I was not impressed with this idea. She then opened the box to reveal a potty with a leopard skin seat.
I definitely should have gone back for that one.
Contact Mark Rutledge at [email protected]