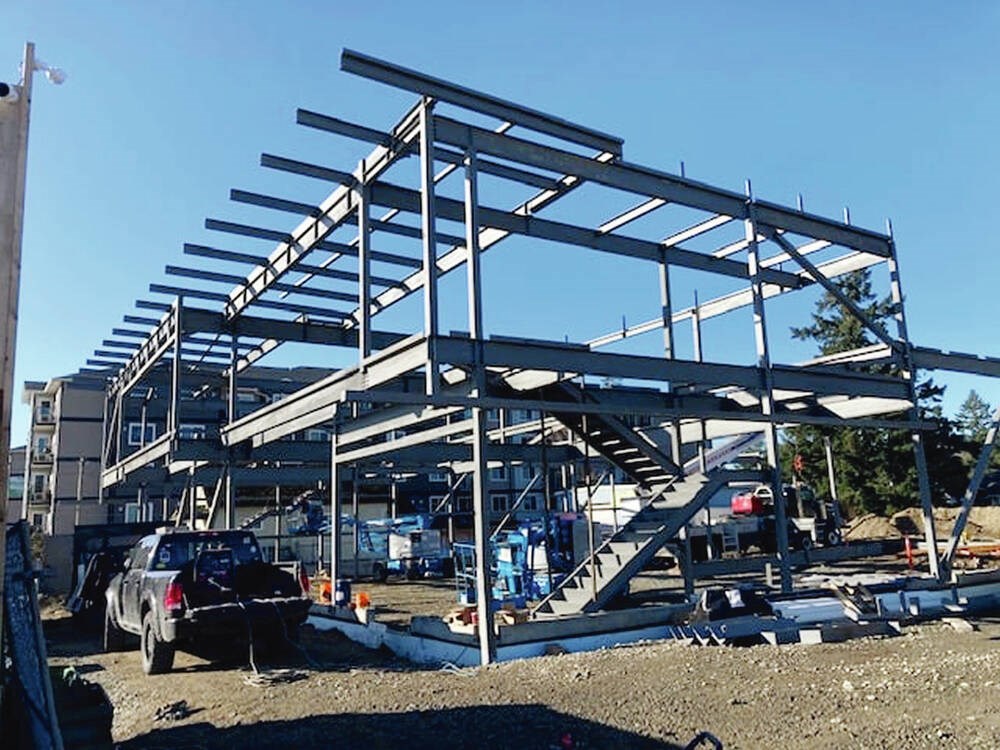 Long & McQuade opens second store in Greater Victoria
The national music retailer has a store on Hillside Avenue in Victoria; he opens a second store on Jacklin Road in Langford
Long & McQuade, the national music retailer with an established location in Victoria and a 40-year history in the region, is opening a new purpose-built store in Langford.
Chief executive Mike Arensen said the company is keeping up with the region's growing population growth, the addition of several new elementary and secondary schools and the growing number of musicians living in Langford, Colwood and other West Shore areas. .
The new Long & McQuade is under construction at 3108 Jacklin Rd., on the site of the old Trading Post building near Sooke Road. The 10,000 square foot two-story building is in its infancy, with a steel frame.
Arensen said the new store is expected to open Dec. 1.
He said it will be set up similarly to the Hillside Avenue store, with musical instruments, sheet music and electronics on the first floor and a large music lesson space above.
"We've been looking at the West Bank for quite a long time – it's part of our long-term strategy," Arensen said. "We have a lot of long-time customers who live there and many students participate in group programs, so we're happy to bring a store closer to them."
He said the increase in the number of new schools in Langford and Colwood will lead to a growing demand for rental instruments and band lessons – a large part of Long & McQuade's business, as the company supplies everything from violins and saxophones to drums and guitars.
It will be a homecoming for Long & McQuade, which opened its first Greater Victoria store in Langford between the West Shore RCMP Detachment and the old Langford Fire Station in 1982.
Long & McQuade employee Shaun Wilson, who has worked for the company for 32 years, grew up in Langford and recently returned as a resident. He plans to work at the new store when it opens and says he looks forward to "closing the loop" and working in his hometown.
This will be the fourth location on the island for Long & McQuade, which also has stores in Nanaimo and Courtenay.
The company, which has approximately 90 locations across the country, is owned by the Long family of Pickering, Ontario, and is still led by 92-year-old Jack Long, who founded the company in 1956. Jack McQuade left the company in 1965.