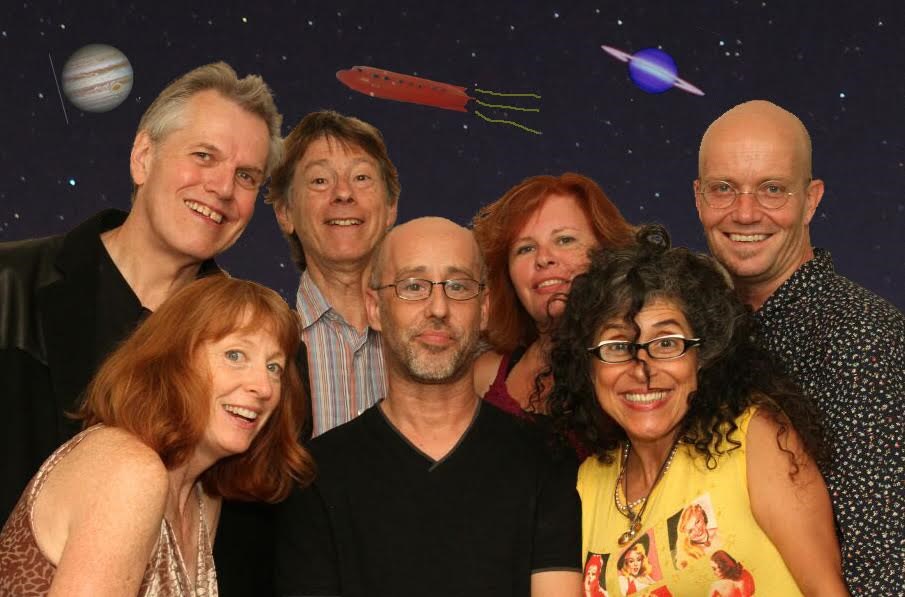 Mariposa In Concert returns with Betty and The Bobs on November 20
"Betty and the Bobs were favorites at the 2000 Mariposa Folk Festival, which was the first year the festival returned to Orillia," an official said.
The triumphant return of the Mariposa in Concert (MIC) series features Betty and The Bobs, a group of seven talented artists delivering an entertaining and fun evening of great music!
"Betty and the Bobs were favorites at the 2000 Mariposa Folk Festival, which was the festival's first year of return to Orillia," said MIC President Pam Carter. "It is very fitting that they are opening our first concert series since the end of the pandemic. "
Betty and The Bobs formed as an extracurricular vehicle for a group of well-known musicians and friends who work together in various combinations. Their repertoire includes a bunch of tracks from a wide variety of genres including country, blues, R&B, The Beatles, jazz and some of their own wacky songs.
Tickets are now on sale. They are $ 30 upfront (all taxes and fees included) and are available online at mariposafolk.com or at the Mariposa Foundation office, 10 Peter St. S., Orillia (705-326-3655). Tickets at the door will be $ 35.
The show will take place on Saturday, November 20 at St. Paul's Center, 62 Peter St. N. in Orillia. Doors open at 7.15 p.m. and the show begins at 8 p.m. Proof of full vaccination is required.
Betty and The Bobs, in alphabetical order, includes Wendell Ferguson, Rich Greenspoon, David Matheson, Soozi Schlanger, Suzie Vinnick, Katherine Wheatley, and David Woodhead.
Wendell Ferguson (vocals, guitar) is a six-time Canadian Country Music Association Guitarist of the Year and has traveled the world accompanying a who's who in both country (George Fox, Shania Twain, The Dixie Chicks ) and in the folk arena. (Quartet, Bob Snider, Cindy Church). As for their own hilarious tunes, well – when the band has a "Wendell moment," it all ends for a sideways look at the world.
Rich Greenspoon (drums) has played drums with Oliver Schroer's Stewed Tomatoes, Njacko Backo and Rare Air as well as on recordings in many contemporary styles including world music and jazz. He is an esteemed drum teacher and has been busy in recent years producing albums for other artists.
David Matheson (piano, vocals and more) is a guitar, dobro and banjo picker, accordion / keyboard player, singer / songwriter and a quarterback of former Canadian folk group, Moxy Früvous – is the newest Bob. His songs are original, moving, quirky and perfect for this group.
Soozi Schlanger (vocals, violin) is best known as the voice and violin who lead "Swamperella", a traditional Cajun group with a dedicated audience and a solid CD offering. Part of the Betties, she sings old country country and 1940s jazz with unstoppable conviction.
Suzie Vinnick (vocals, bass, guitar and mandolin) is multiple award-winning (for bass, songwriting and vocals), including ten Maple Blues Awards, the 2011 Canadian Folk Music Award for Contemporary Singer of the Year and three times nominated JUNO. With Betty and the Bobs, this talented multi-instrumentalist can take on the role of anyone, but it's her voice, a voice of spun honey and gold, and her original take on classic songs that wow people.
Katherine Wheatley (vocals, guitar) plays in folk clubs across Canada and Europe and has released three CDs. Hailed by critics as "a truly Canadian original" and a songwriter with "a supernatural depth of observation," she still offers gems for the band and for the audience to sing with.
David Woodhead (vocals, bass, mandolin) is best known for his creative instrumental work in the folk world, including recordings and / or performances with Perth County Conspiracy, Stan Rogers, Brent Titcomb, Valdy and Loreena McKennitt. In addition to producing albums and writing music for film and television, he released his own CD, Sweets and Conundrums. In Betty and the Bobs, David exposes a more roots side and does lead vocals.
The Mariposa Folk Foundation 2021-22 Concert Series is sponsored by Alleycats Music & Art, Apple Annie's Café, Bell Chiropractic and Soft Tissue Center, Cathy Cleary Design, Dapper Depot, Dentistry on West, Downtown Computers, Hog 'n Penny Pub , Lavender Hills Farm, Mariposa Market, Mary Bouchard IG Wealth Management, Tim Lauer, Sales Representative, Royal LePage Real Quest Realty; Wes Trinier and Wildflower Farm.
About the Mariposa Folk Festival
Canada's most iconic musical event, the Mariposa Folk Festival was first held in Orillia in 1961. It then moved to Toronto and other venues in Ontario until its return in 2000 to Orillia. The three-day festival is a family celebration of song, history, dance and crafts in the bucolic setting of Tudhope Park.
Over 60 artists perform on 11 stages across the park, including a pub stage, with exceptional evening performances on the main stage. Special areas for children's activities, artisans and food vendors make Mariposa a magical experience for people of all ages. For more information, visit www.mariposafolk.com.