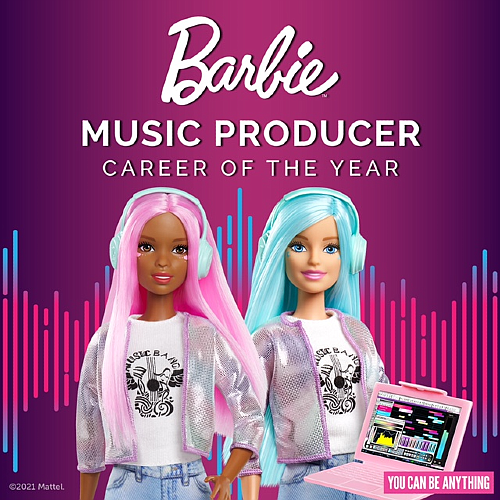 Mattel Reports Third Quarter Revenue of $ 1.8 Billion
Mattel Inc. shares rose 5% in after-hours trading on October 21 after the El Segundo-based toy maker beat Wall Street expectations with $ 1.76 billion in revenue for the third quarter of 2021 – an increase of 8% from the same period a year ago and an increase of 19% from 2019.

Mattel also posted net income of $ 812 million, or $ 2.29 per share. The figure includes "a non-cash benefit of $ 510 million resulting from the release of valuation allowances on deferred tax assets," according to the company. Analysts had expected earnings of 39 cents per share on $ 1.68 billion in revenue for the quarter.

"This was another strong quarter for Mattel, with increased consumer demand for our products and results exceeding expectations," Managing Director Ynon Kreiz said in a statement. "We have successfully overcome the continued disruption of the global supply chain, achieved sales growth and, according to the NPD Group, continued to gain market share. We plan to grow for the rest of the year and have a great holiday season. "

Mattel adjusted its full-year net sales outlook to exceed 2020 results by 15%, up from previous guidance by 12% to 14%.

The company's net sales in North America were $ 1.04 billion, a 12% increase from third quarter 2020 sales. International markets contributed $ 673 million, a jump 2% year over year.

The toy maker's main brand, Barbie, generated gross revenue of $ 555 million for the quarter and $ 1.12 billion for the first nine months of 2021.

Mattel recently introduced Barbie Music Producer – a "doll designed to introduce girls to an under-represented career where women make up less than 3% of music producers," according to the company.

It also partnered with the Arts Music division of New York-based Warner Music Group, the distributor of Mattel's song catalog, and iHeartMedia Inc. in Texas to launch Barbie Radio. The digital station, starring DJ Barbie, broadcasts songs from the franchise's latest musical, "Barbie: Big City, Big Dreams," which streams on Netflix, among others.

"Barbie has inspired, empowered and entertained children for over 60 years, and we're always looking to reach fans in new ways," said Andrea Carpenter, senior director of content distribution and partnerships at Mattel, in a statement. "Taking advantage of Barbie's music catalog of hundreds of original songs is one way for us to do that.
Partnering with iHeartMedia gives us the opportunity to engage fans and bring original Barbie music to more families than ever before.
For reprint and license requests for this article, CLICK HERE.