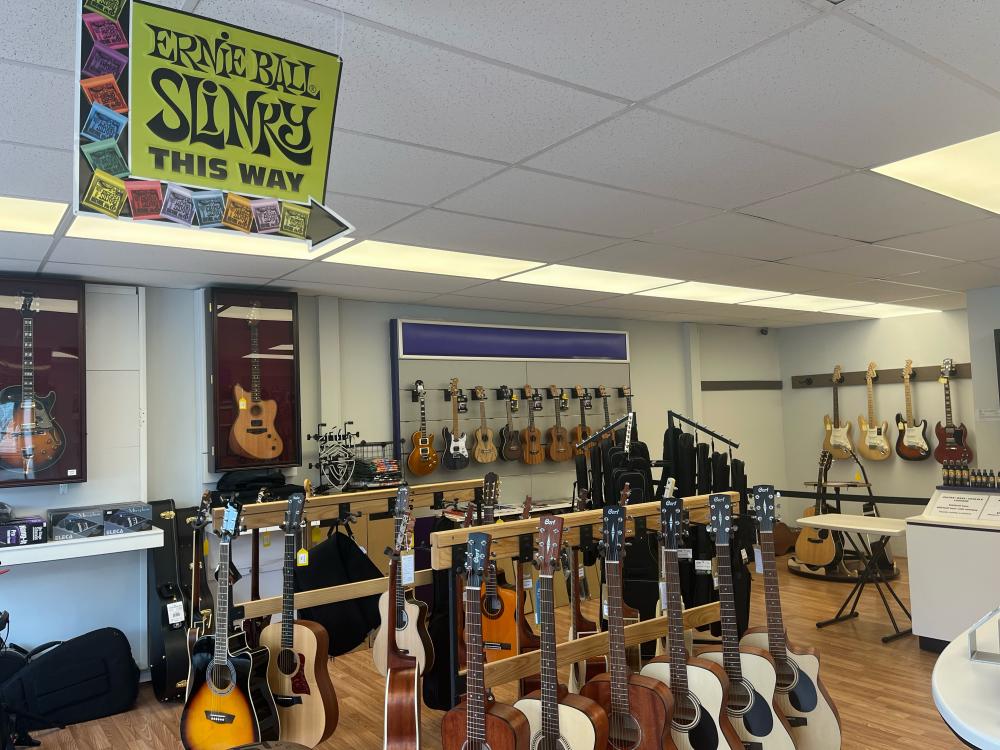 'No risk, no reward': Wareham welcomes new music store
There's good news for local music lovers: Wareham has a new music store downtown.
Officially opening Thursday, October 12, The Gear Place offers more than just instruments for sale.
In addition to their selection for music creation, the store offers guitar and ukulele lessons, copying and dubbing services, and guitar repairs.
Owner Allan Ganz, a native of Cape Cod, has been in the music business since the 1980s.
His passion for music was born after hearing the Beatles song "I Want To Hold Your Hand".
"My first guitar was a broom," said Ganz, who learned to play from there.
He was principal of a music school and owned several music stores on Cape Cod for 10 years.
After selling his store on Cape Cod, Ganz retired from the business.
But as a lover of music, especially classic rock, Ganz couldn't just hang up his instruments and stop working. Ganz said he noticed the empty building at 245 Main Street for sale and saw potential there.
He decided to come out of retirement and open The Gear Place.
The motivating factor for Ganz was his idea for a showcase concept with an emphasis on guitars and ukuleles. As the sole designer from the store's floor plan to its website graphics, Ganz's vision has now come to life.
"No risk, no reward," Ganz said.