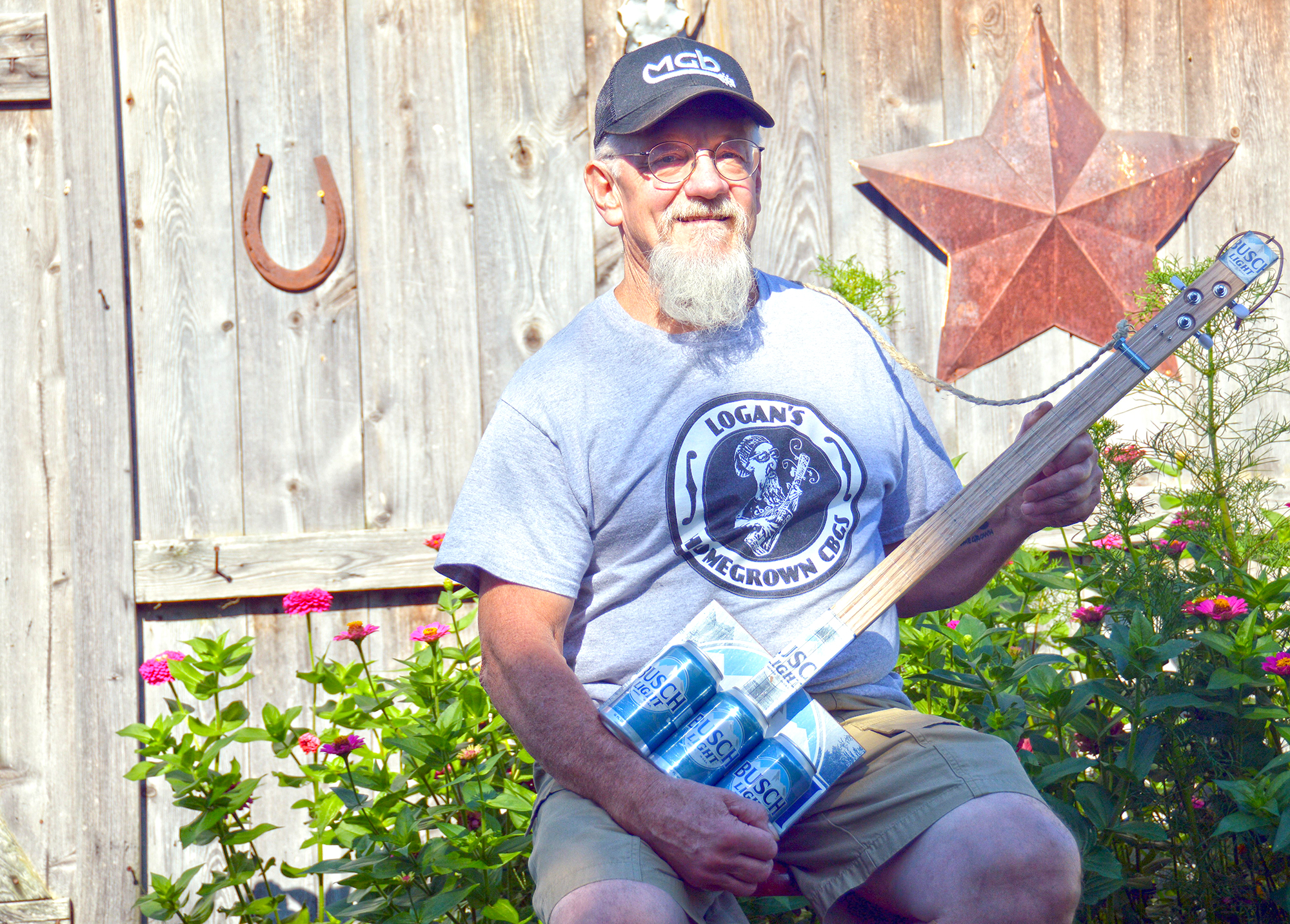 Rope Along: Unique Beer Cans to Handmade Guitars by the Man of Modesto
MODESTO – It's pretty cool to google your calling and find your name at the top of the search engine heap. It's even cooler when a big company does it and uses it as a benchmark to teach you America how to build a guitar out of a beer can.
Logan Elliott builds cigar box guitars in his shop in the small community of Macoupin County in Modesto as Logan's Homegrown Cigar Box Guitars.