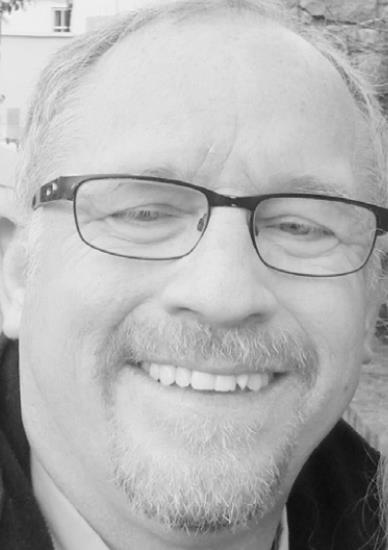 Terry Steven clothier | Cass-Sun County Citizens' Journal
Terry Steven Draper, 57, of Tyler, Texas, died Sunday, September 19, 2021. Terry was born September 27, 1963 in Atlanta, Texas. Terry Draper was a larger than life man. When he walked into a room, his personality filled the room.
Constantly joking and making us all laugh, he will be forever remembered for his "Dad Jokes" and his one-liners. We can always quote him in any situation, and smile at the memories he gave us.
He was born second of five sons. Terry looked after his brothers and talked about the many adventures they had had as children. After moving to Tyler in eighth grade, he began to form friendships for the life he cherished dearly. Terry was a member of Tyler Tabernacle for 42 years. He appreciated the many years of service in the music and sound ministry in addition to playing bass for the choir.
He was also the first to volunteer to carry out any project, large or small, that needed to be done around the church. He loved the church and the people of the church.
Terry proudly served his country in the United States Army and was a proud veteran. In particular, he was proud of his re-enlistment after September 11 at age 38.
He had many stories to tell about his time in service, and in particular about guarding a chemical weapons depot in Oregon after the attacks.
He served during Operation Enduring Freedom. He was a respected soldier and received numerous awards during his many years of service. Our nickname for him has always been "The Army Man". He protected us all at all times, every day. An accomplished musician, he knew how to play many instruments. Best known for playing bass guitar, banjo, and steel guitar.
During his life he was part of many groups, both country and gospel. Some of her favorite moments were playing music anytime or anywhere. He learned to play Steel Guitar on his own after re-enlisting in the military, while stationed away from home.
He enjoyed all the impromptu jam sessions and the many family-like friends who came from this hobby. He has owned Sound and Video Solutions for over 30 years. He has designed and installed audio and video systems throughout eastern Texas, Louisiana, Mississippi, Arkansas, and New Mexico.
As we drove anywhere it showed a church, stadium or business and told the story of the facility.
He remembered the smallest details of installations from over 20 years ago. Along with his loyal crew, Eric, Jason and Scotty, they have built an incredible business over the years. He loved every detail of his profession.
He really enjoyed working with people to improve their audio and video skills, while also building a friendship with his clients. Terry loved his family more than anything. Every birthday, Thanksgiving, Christmas, or just a reunion was made more special by his thought and planning.
We will forever remember the wonderful meals he prepared for every family reunion. He was always available to talk and genuinely cared about the child's well-being. Currently, her favorite "people" were her grandchildren.
Weekend sleepovers were always a highlight. Grampy played her steel guitar and the grand pianos danced and sang. He always said he liked to see them smile. He was looking forward to the two new grand pianos this winter. If your path crossed his, he would always make sure that you left him feeling better. Always full of encouragement and wisdom for young men in particular, he has been a mentor to many members of this community.
His legacy goes far. If there is anything we can get out of his life, we should strive to continue what he started. Improve the people you come into contact with. A kind word can move mountains, he would say. Terry is survived by his loving family, his wife Sherry Draper; daughter Marissa Draper and fiance Seth Semlear, daughter Cherish Davis and husband Lee Davis, son Brandon Draper and wife Harley Draper .; he was also a Step-D to four stepchildren, Travis and his wife Bethany Walston, Alex Walston, Amanda and her husband Michael Feagins, and Spencer and his wife Hope Walston. Grampy to seven grandchildren, Layla Davis, Bryce Davis, Everly Davis, Araceli Draper, Selena Draper (coming in December), Alaina Walston and baby boy Walston (also coming in December); parents, David and Barbara Draper; brothers, Darryl Draper, Richard and his wife Melody Draper, and Sammy and his wife Dena Draper; and many uncles, aunts, cousins, nieces and nephews. Terry is predeceased by paternal grandparents Claude and Susie Draper, maternal grandparents JD and Lillie Browning; brother, Jon David Draper; and first wife, Sheila Draper. A Visiting Hour for Terry took place at 1 p.m. on Saturday, September 25, 2021 at the Tyler Tabernacle, which preceded a 2 p.m. Celebration of Life, 3115 East 5th Street, Tyler, TX 75701.
Military service near the grave took place on Saturday, September 25, 2021 at 3:30 p.m. at Tyler Memorial Park Cemetery, 12053 State Highway 64 West, Tyler, TX 75704. Contributions in memory of Terry can be made at Tupelo Children's Mansion, 1801 East Main Street, Tupelo, Mississippi 38804, https://mansionkids.org/; and CASA for Kids of East Texas, 3616 Westway Street, Tyler, Texas 75703 USA, https://casaforkidsofet.org/.