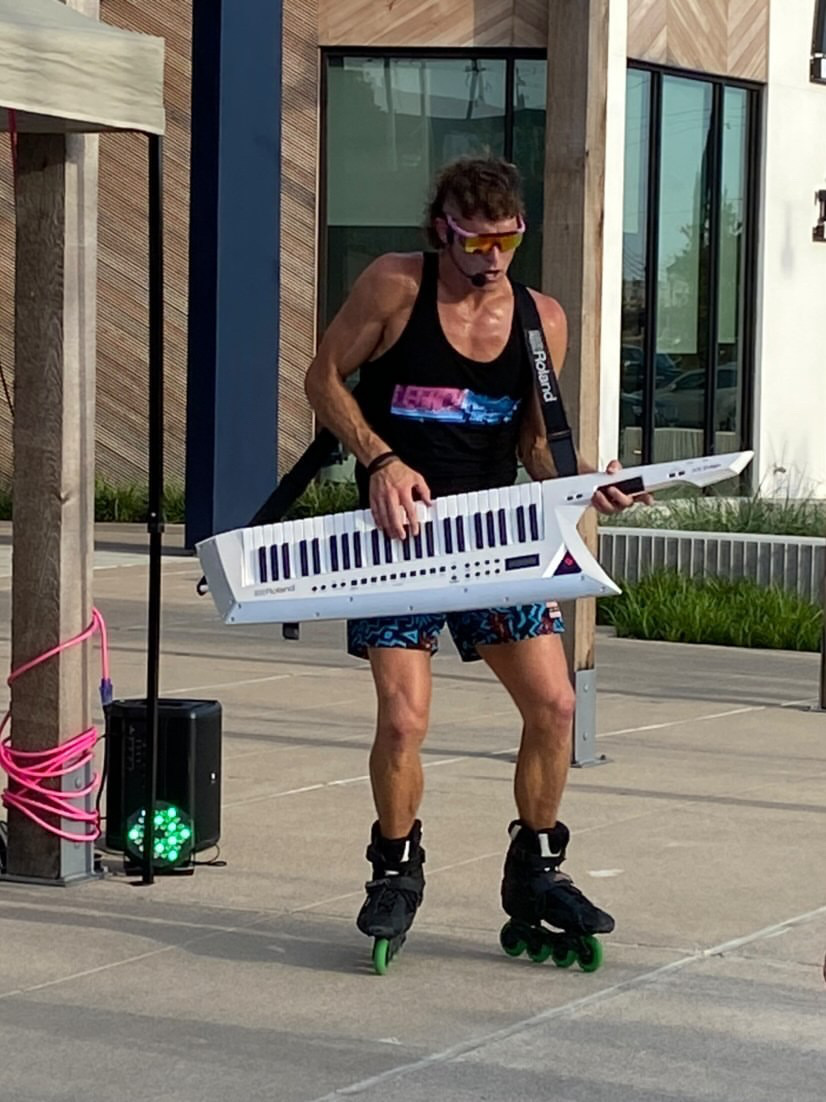 The impressive story of Legacy Man, the eccentric roller skating musician of the Heights
In early 2020, Heights citizens reported seeing an elusive man on inline skates playing a guitar, blasting music from a speaker and singing songs for passers-by.
Word has spread about the eccentric musician known as Legacy Man. Now, visitors to the MKT Sunset Market, which takes place every third Thursday, can see him perform his self-produced synthwave songs with original lyrics in English and Japanese.