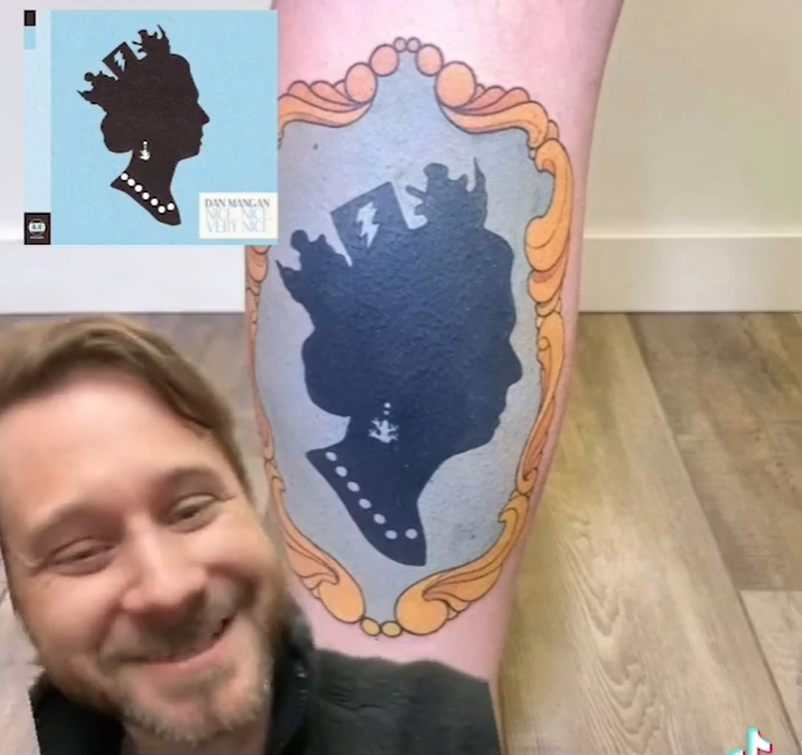 Video: Dan Mangan shares fan tattoos inspired by his songs
Over the years, Dan Mangan has built a fantastic career as one of Vancouver's most beloved musicians.
And while people can't get music tattoos (go science, where's that?), they can get lyrics and album art tattooed on their bodies using of needles.
It all came together and after years of Mangan creating lyrics and releasing albums, tattoos inspired by his work can be found on the bodies of more than two people.
Mangan recently took to TikTok to share images that more than a dozen people sent him (they sent photos, not the tattoos, that would be disgusting).
"It's absolutely disconcerting to think that my songs have any meaning in their lives beyond what I may have intended," Mangan says in the video.
Body art pieces range from song lyrics like "Leaves, Trees, Forest" and "You idiot Git."
Others combine pictures and words, like a cute robot with the line "Robots also need love", which has become one of Mangan's best-known lyrics. Another is a basket with "Go until I get there" around it;"Basket" is a popular choice.
"Look at that bad boy!" he exclaims about a particularly complex piece. "'Stand by the giants, roar by the lions' which is a line from the song "You Silly Git" which is on the disc Nice, Nice, Very Nice which has the queen's head on the cover. Look at this!"
Others include illustrations from his debut album, Postcards and Reverie, and 2018 More or less.