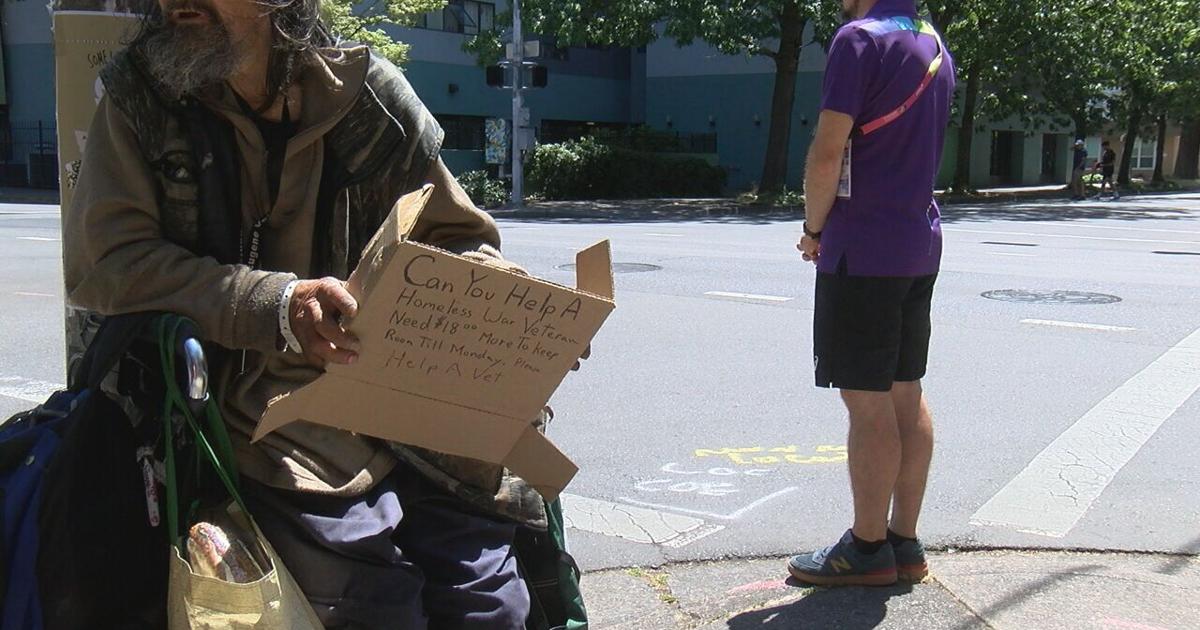 Where are the homeless during Oregon22? City officials and homeless people weigh in | New
EUGENE, Ore.– This is a mystery to many people living in Eugene; once Oregon22 launched, the homeless suddenly disappeared.
Niall Vallega, a Buy2 store employee, said about a week ago he noticed fewer people hanging around the store on the 100 block of W Broadway Ave in downtown Eugene.
"Now that the matches are here, they've definitely kicked out all the homeless people," Vallega said. "They usually hang around every corner; music, playing guitar, drinking, smoking, but they haven't been here at all. I haven't seen them since the games started."
Vallega said it was quiet and much cleaner. However, he said he missed all the activity.
"I'm not going to lie, I liked it. I'm from a big city, it's a hippie town, I like that they play guitar on the corner and stuff like that" , Vallega said.
Richard is a homeless veteran who has lived on the streets of Eugene for over a year. He told KEZI that ever since people started coming for the World Athletics Championships, city officials have been trying to clean up the streets, including those who live there.
"It's embarrassing for them, I'm sure," Richard said. "Scaring people away, homeless people so they can't be seen, you know, there's a lot going on, just trying to hold them back."
Hung Tran has been living on the streets since April and told KEZI he experienced the same thing.
"The city, they're pretty much pushing a lot of us into the dugouts, away from the games," Tran said.
Tran said he felt hurt and embarrassed.
"I feel like we're not a person, just a number," Tran said.
City officials said there were no plans in place to move people specifically during the World Championships in Athletics.
In a statement, officials said:
"To be absolutely clear: the transition and closure of the two temporary camps, and the city's unauthorized camping response since the lifting of the temporary stay-in-place order is entirely unrelated to WCH Oregon22.
The city recognizes that this is a very difficult issue and is working with local partners to find solutions that balance neighborhood livability, safety, health, and compassionate and humane responses to homelessness. This includes developing and supporting alternative shelters, permanent supportive housing, and other projects aimed at improving community stability and prosperity. »